Our Commitment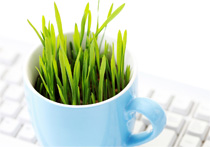 Our commitment is to continually exceed your expectations and deliver world-class service.
Timewell has helped many businesses achieve significant benefits in a cost-effective and innovative method.
At Timewell, we recognize that every industry we serve has a unique set of challenges and needs.  Timewell offers solutions designed to meet the specific needs of your industry.  As a result, you get a superior solution that helps you maximize your goals while saving valuable time and money.
Our Clients
Our standards, career development and consulting services are helping organizations of all sizes meet their strategic objectives and deliver the highest quality services available in the industry.
Business Services


CaseCentral
Epsilon
Equifax
IRI
Pitney Bowes

Consumer Packaged Goods


BASF
Nestle
Philip Morris
Tyson Foods

Financial


AmSouth Bank
Canadian Imperial Bank of Commerce
CIT Group
Citigroup
Countrywide Financial
Fifth Third Bank
GMAC
iNest
Metavante
US Banks
Wells Fargo

Government


IRS
Texas Workforce Commission

Healthcare


Cardinal Health
Apria Healthcare
Emory Healthcare
Express Scripts
Liberty Health
Insurance


21st Century Insurance
American Reinsurance
Assurant Health
Austin Mutual Insurance
Cincinnati Financial
Fireman's Fund

Manufacturing


Boeing
Daimler Chrysler
Dana
General Motors
Intel
Johnson Controls
Rockwell Automation

Media & Entertainment

Retail


Brown Shoe
Mervyns
Safeway
Sears

Telecommunications


AVAYA

Bell South
MCI
Tellabs
SuperValu